Women leaders around the world are showcasing the type of leadership that is proving to be most effective in handling the current COVID-19 pandemic. Germany (Angela Merkel), Taiwan (Tsai Ing-wen), New Zealand (Jacinda Ardern), Norway (Erna Solberg), Denmark (Mette Frederiksen), Iceland (Kalun Jakobsdottir), and Finland (Sanna Marin) have had one of the more successful responses to the Covid-19 pandemic. From Jacinda Ardern's swift, decisive yet empathic approach to the pragmatic, science-based approach taken by Angela Merkel, they are proving that in times of crisis, female leaders can lead equally as well if not surpass the effectiveness of some of their male counterparts.
In this article, I'd like to take a closer look at the specific leadership skills these global female leaders are embodying as a lesson for all of us in how to lead gracefully in times of great hardship and challenge.
In my book Leading Gracefully, I present the Feminine Leadership Model – a balanced approach to leadership, composed of 12 leadership behaviors that I deem essential in navigating the complexities we face today. Out of these twelve skills, 7 of them can be categorized as "feminine" or more inclusive traits, while four of them can be described as more "masculine" or directive in nature. Although women tend to show up with these feminine behaviors more so than men, it is not exclusive to gender. There are plenty of inclusive male leaders that embody these qualities such as Barack Obama, Justin Trudeau, Mahatma Gandi and Nelson Mandela, who have been equally impactful leaders.
Research shows that when people were asked what type of qualities they preferred in their leaders, an overwhelming two-thirds thought the world would be a better place if men thought more like women, preferring their leaders to be more empathic, collaborative, humble and authentic. As we shift into a more interconnected and interdependent world, people inherently want their leaders to take a more feminine approach rather than lead with an iron fist.
As we know, leaders of cities, states and countries face an unprecedented test in responding to Covid-19 – the "invisible enemy." The countries who have seen some of the most effective response to the spread of infection, containment and mitigation have been countries with female leadership. Germany, Taiwan and New Zealand are examples of where the battle against COVID-19 has gone better than in neighboring countries.
In Germany, a country with 83 million people, has had over 132,000 infections but very low deaths per million. Germany has the most intensive care beds and the largest-scale coronavirus testing program in Europe.
Taiwan was so well prepared that it is now able to donate 10 millions masks to the US and 11 European countries.
New Zealand has had only five Covid-19 deaths so far in a country of 5 million.
In Norway, Solberg innovatively employed the use of television to talk directly to the children. She was building on the press conference that Denmark's Frederiksen — equally decisive and swift in her own country — had held earlier. Denmark has 260 deaths while Norway 98.
Sanna Marin, a 34-year-old, is the world's youngest Head of State. As a millennial leader, she has spearheaded a countrywide campaign using social media influencers as key agents in fighting the Covid-19 pandemic. Finland has 49 deaths.
Iceland is offering free coronavirus testing to all its citizens under the leadership of Jakobsdottir.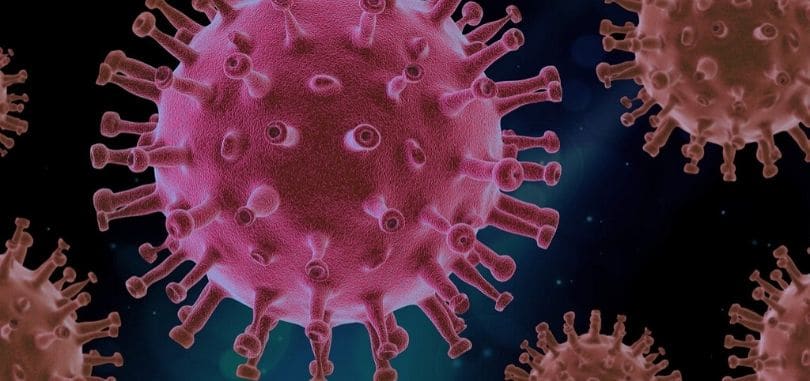 But as in all facets of our society, we see a gender gap as it relates to those who hold positions of power versus those who bear the brunt during a crisis like this. Women make up a majority of the world's healthcare workers, around 70% by some estimates,  but women make up only 7% of world leaders. We are also seeing an alarming uptick in the number of domestic violence cases due to lockdown orders globally. Some countries have responded by providing additional funding in response to rising cases of domestic violence and providing hotel rooms as an escape for victims of abuse.
Communicating the Vision + Caring + Empathy
Let's compare two very different leadership styles as in the case of New Zealand and the UK. New Zealand's Prime Minister, Jacinda Ardern, saw the danger coming from miles away. As early as February, her administration banned travelers from China as Wuhan was putting its citizens on lockdown. It then closed its borders in mid-March when there were only a handful cases in New Zealand. This swift and decisive action bought officials time to develop measures that could end the transmission of the coronavirus, such as rigorously quarantining at the country's borders and expanding testing and contact tracing. Ardern's government then unveiled a four-level alert system at the outset of the crisis which helped people psychologically prepare for a step-up in seriousness. But it was Ardern's approach to communicating these steps and the reasoning behind them that made all the difference.
According to a recent Atlantic article written about Ardern's response, it describes how she broke the news to New Zealanders' that they must go into lockdown:
"During a session conducted in late March, just as New Zealand prepared to go on lockdown, she appeared in a well-worn sweatshirt at her home (she had just put her toddler daughter to bed, she explained) to offer guidance "as we all prepare to hunker down."
She sympathized with how alarming it must have been to hear the "loud honk" that had preceded the emergency alert message all New Zealanders had just received essentially informing them that life as they knew it was temporarily over. She introduced helpful concepts, such as thinking of "the people [who] will be in your life consistently over this period of time" as your "bubble" and "acting as though you already have COVID-19" toward those outside of your bubble. She justified severe policies with practical examples: People needed to stay local, because what if they drove off to some remote destination and their car broke down? She said she knows as a parent that it's really hard to avoid playgrounds, but the virus can live on surfaces for 72 hours."
Her ability to calmly explain the reasoning behind the lockdown order and her empathetic communication skills made the news more tolerable. In times of crisis, it's imperative that leaders are able to rally the troops and get them to follow orders. Getting your people to get on board quickly, calmly and in an orderly manner is key in such a crisis and it has proven to be the most effective strategy. But the way that message is delivered is crucial to have buy-in from the population, in this case, but in any given situation where you need people to follow your vision. Ardern's authentic and down-to-earth tone had that effect and ensured that people came together around a common goal.
Ego-Centered Leadership + Denialism
Ardern's approach couldn't be more different than Boris Johnson's in the UK. They received reports of it's first cases as early as the beginning of February but the risk level set by the government remained at "moderate" until March 12. News began pouring  from Italy and Spain where it was plain to see the devastating toll of the virus from photos of patients lying sick on floors of hospitals and a death toll that was sure to shame WWII death figures.
But Boris Johnson's knee-jerk response was not to come up with a plain of containment as was clearly necessary and being implemented all over the world. Instead he declared that the UK's strategy should be to allow herd immunity to take place, all but ensuring massive numbers of its citizens to be exterminated. Even though the idea was not ultimately implemented, it still distracted and prevented the government from taking the necessary measures in a timely manner. In fact, Boris Johnson himself was seen walking through hospitals without wearing a mask, shaking sick patient's hands and setting an example that there was really nothing to worry about. This approach of course backfired. He was soon declared positive for coronavirus and had to be admitted to the ICU where he spent a few nights fighting for his life.  The result is that the UK is now on track to have the highest rate of infections and highest rate of mortality, possibly exceeding that of Italy or France.
The examples of these two polarities in leadership show us that especially in times of crisis, leadership matters. When there is fear and uncertainty, the best leaders will know how to build trust, be vulnerable and make sure everyone knows that there is a plan. This can bring down the anxiety level and ensure plans are implemented correctly, and in the case of COVID, that couldn't be more imperative where the goal is to flatten the curve. Sowing seeds of doubt, changing your direction, or denying there is a problem or blaming others is a sure fire way to sow seeds of division. This can lead to unrest and even "mutiny" as we are seeing in many parts of the United States, due to the haphazard style of leadership coming from President Trump.
This is a disaster waiting to happen and only time will tell how it will play out. But what these examples of female leadership are showing us around the globe is that there is an alternative to traditional models of male leadership. Perhaps it's time to shatter some of the gender stereotypes or unconscious gender biases we associate with women not being "leadership material". Because if COVID-19 is killing anything, it should be killing the myth that women aren't as qualified or as effective as men when it comes to leading a country. This crisis is showing us that women can be strong leaders, yet lean into their feminine strengths to navigate a crisis.
True Leaders are selfless. They have always been servants of the people first. -Anonymous